train with us for a better lifestyle
Limerick Taekwon-Do requires all of its Instructors and members, to show understanding of , and respect for the rights, safety and welfare of all whom we encounter in the practice of our art. Limericks largest ITF Taekwon-Do club invites you to practice in a friendly and courteous setting in the knowledge that you are receiving the very best tuition from our experienced Instructors.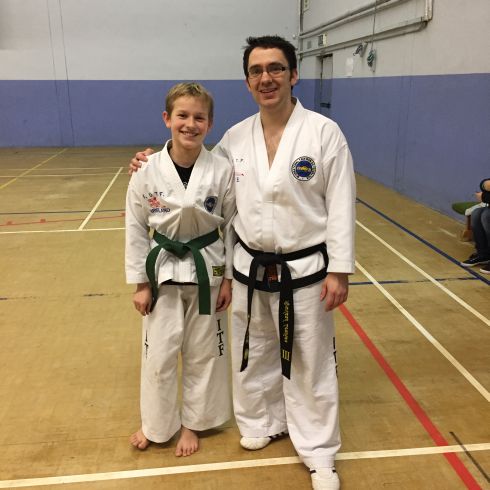 Our inclusive training sessions allow for Kids, Adults, or parents to train in a fun, safe but disciplined manner, while knowing that their journey in Taekwon-Do is advancing. Training in Taekwon-Do develops confidence in a goal setting environment as our students move through the ranks. It develops the student's coordination, agility , speed, balance, and cardio which benefits our students both inside and outside our training halls.
Villiers Secondary
School
7pm, Tuesdays, Villiers School Secondary School, North Circular Road, Limerick
Crescent College Comprehensive
                       5:30pm, Thursday, Crescent College Comprehensive, Dooradoyle, Limerick.
THE TaeKwon-do EXPERIENCe
We require that Taekwon-Do training be experienced by all our students as a positive affirmation
of their personal potential.
Taekwon-Do training is expected to be character and confidence building.
It should develop upon the positive aspects of a person's character.
Limerick Taekwon-Do Club is committed to providing a quality service and undertakes to make every effort to ensure that young people who choose to partake in Taekwon-Do can do so in a safe, secure and nurturing environment.